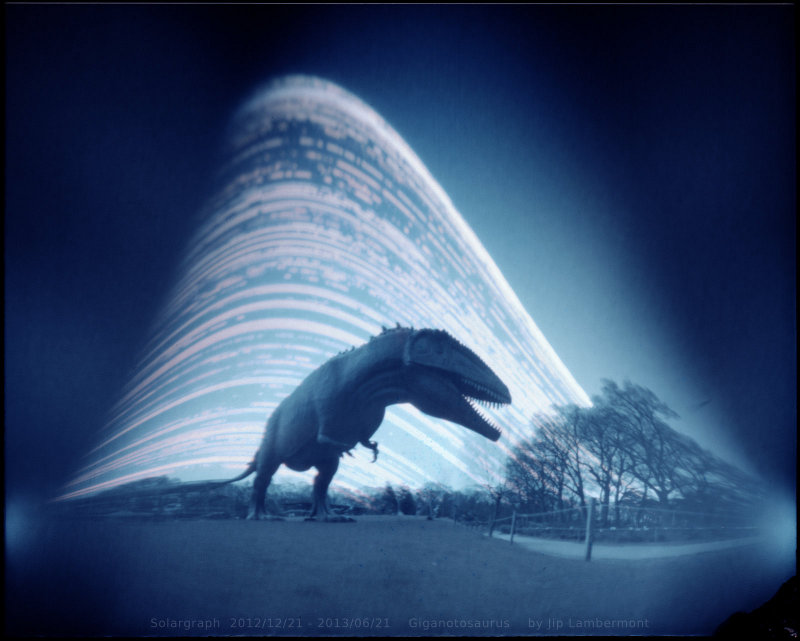 A solargraph is a picture with an extreme long exposure time made by a home made pinhole camera. But... this long?
What's a solargraph?
A solargraph is an extreme long exposure made with a pinhole camera. This type of pinhole camera is very easy to make with a soda can, a sheet of photographic paper and some tape. When exposed for the 6 months between the shortest and the longest day of the year, the solargraph will show the path of the Sun across the sky during the various seasons. The solargraph shows the Sun crossing the sky a bit higher every day. (Or lower when the pinhole camera was set up on the longest day.)
I made my first solargraph's in 2011 with some old photographic paper I found in the attic. When I saw the result I was immediately hooked and I started to read up on the technique. By this time the new pinhole camera's were already set up to make new solargraph's. The results were stunning, even though I was still using old photographic paper and crude pinholes.
For the pinhole camera's I set up half a year ago I made some improvements: I got new photographic paper which allows for much more contrast. Smaller and rounder pinhole's for sharper pictures. And got permission from some awsome locations to set up pinhole camera's.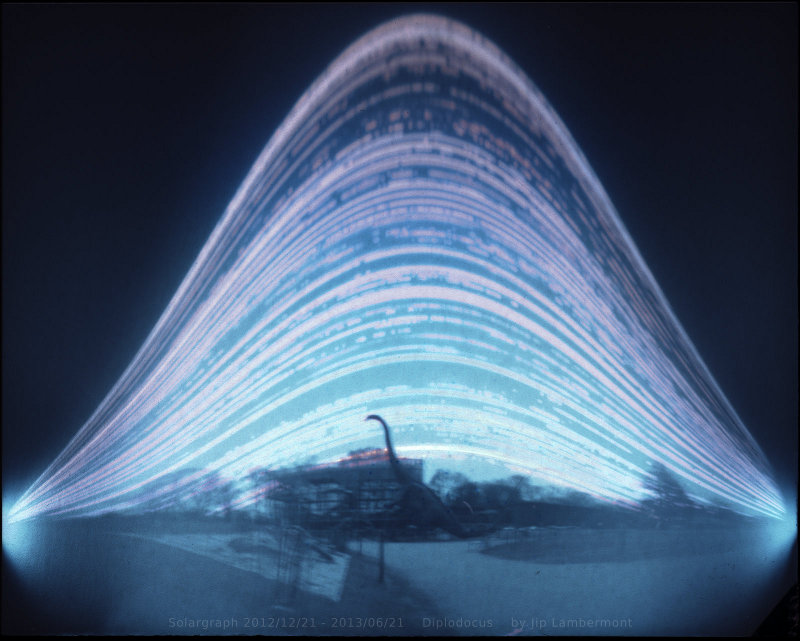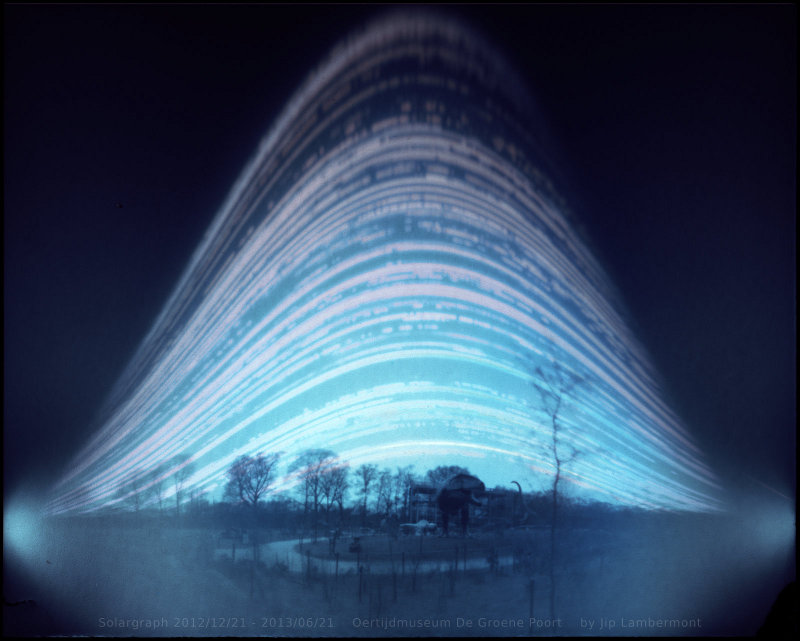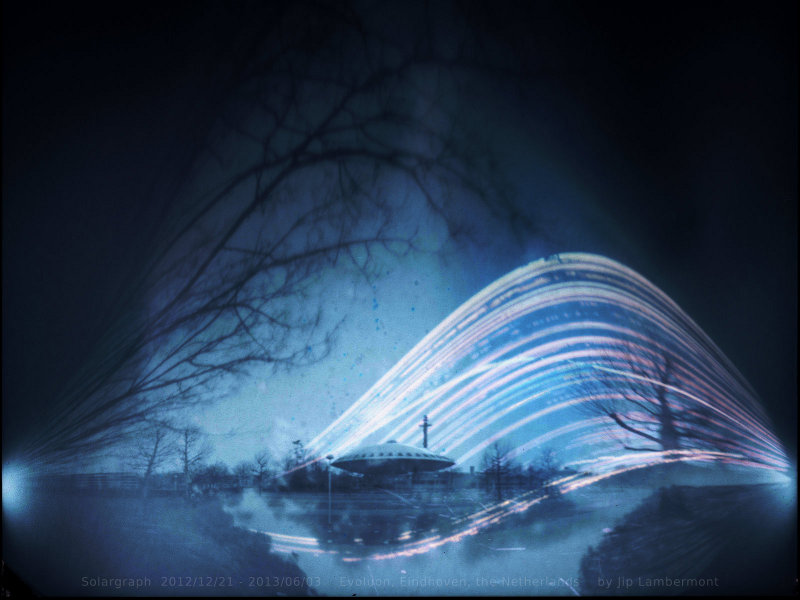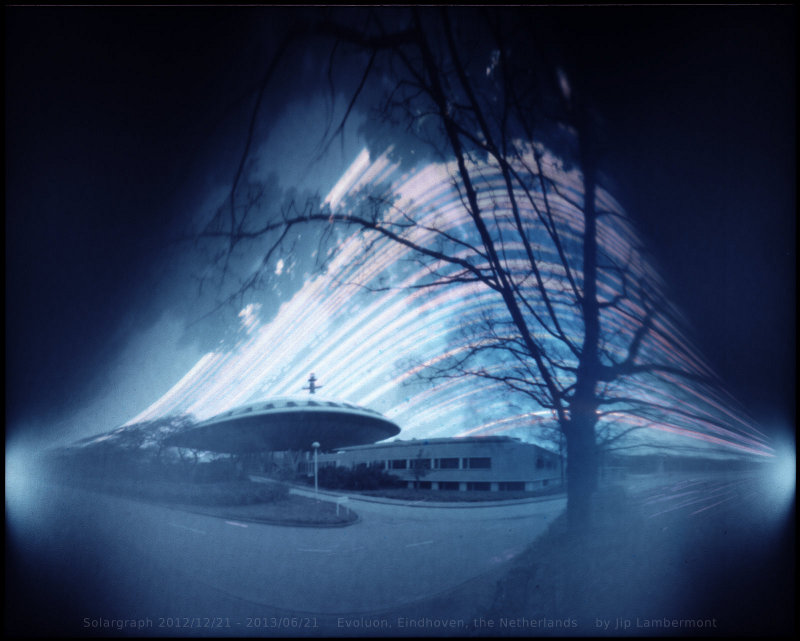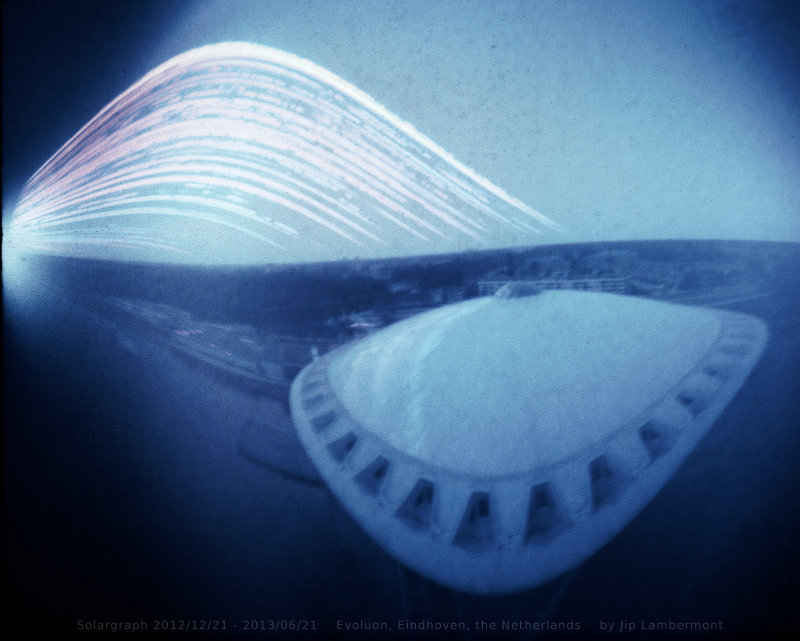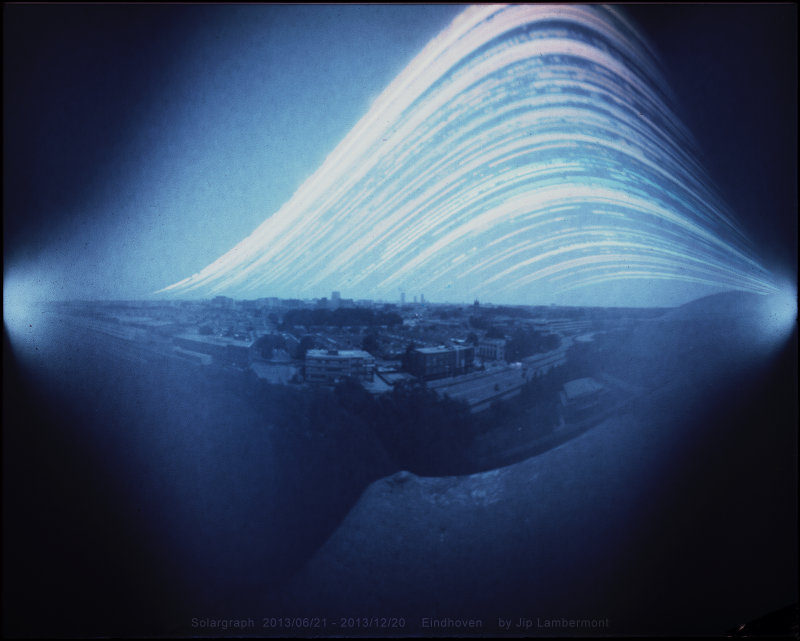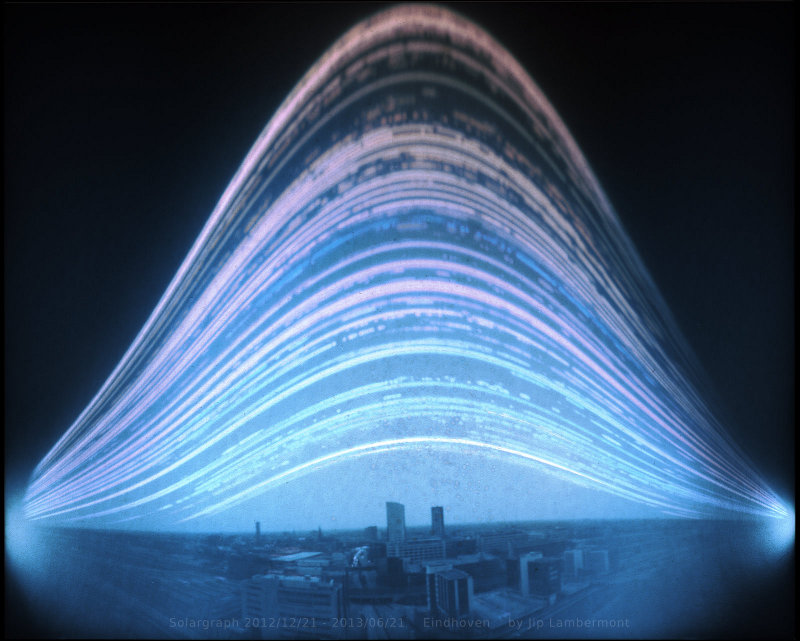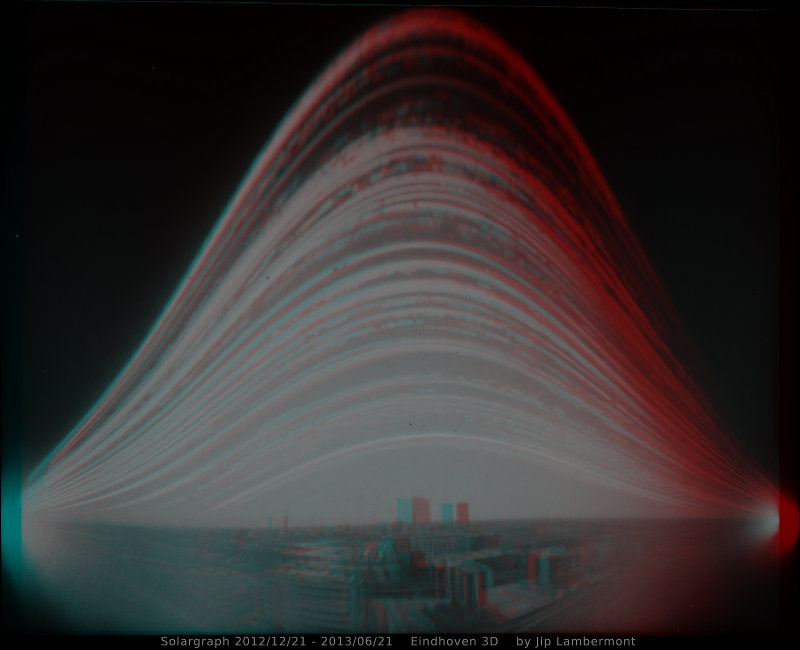 (Use red cyan 3d glasses on the image above.)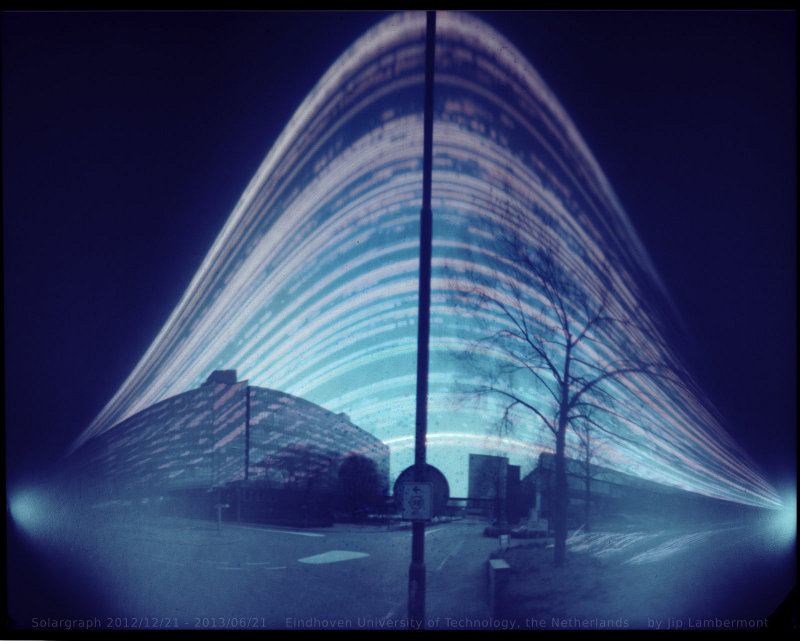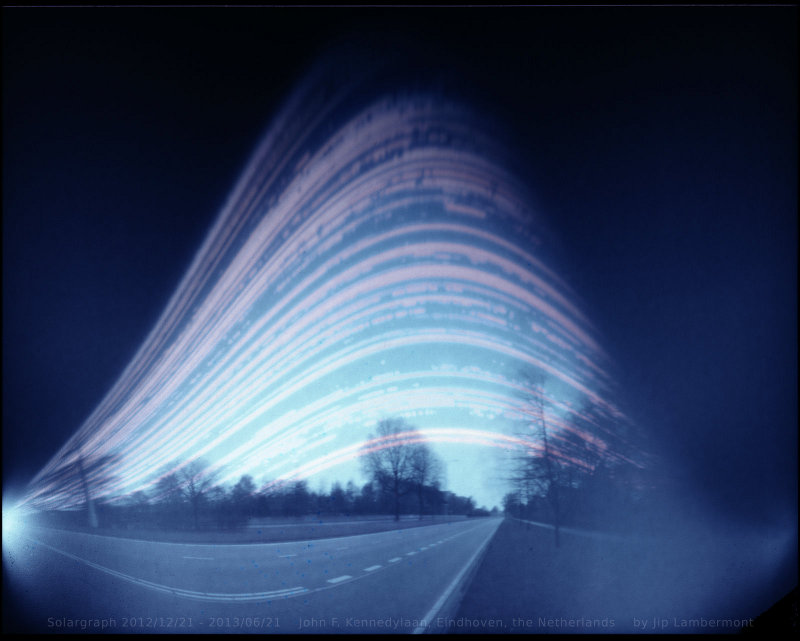 To promote solargraphy and the astrophysics involved xyzon developed free educational material for schools (Dutch) and gives solargraphy workshop. In december 2012 I made this short animation for Wetenschap 101 (a Dutch Science vlog) which explains how the path of the Sun in the sky is related to the seasons and how to capture this in a solargraph. Making solargraph's is so simple and elegant I hope more people will join in the excitement. It's a great way to combine science and art.
Earlier solargraph's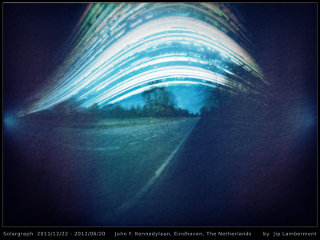 See my Dutch personal website for earlier solargraphs:
http://zonnekijkster.dse.nl
Special thanks to:
Oertijdmuseum De Groene Poort
Evoluon
Eindhoven Dichtbij & Hans
TUeindhoven
Ball Packaging Europe
and the city of Eindhoven